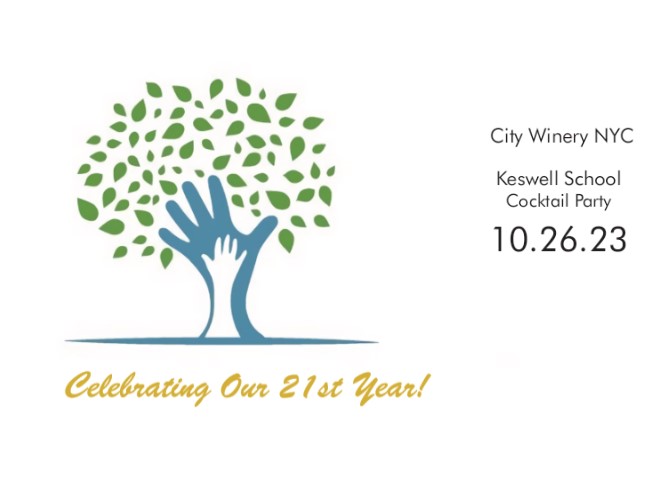 Date: Tuesday, October 25, 2022
Time: 6:00 PM - 9:00 PM

City Winery NYC
25 11th Ave (at 15th Street)
New York, NY 10011
Our annual Cocktail Party is back and this year we have so much to celebrate! In addition to our move to 219 Stanton Street, we're also celebrating our 20th Anniversary!! We hope you will join us for cocktails, hors d'oeuvres, and a night of music + song as we support the work of The Keswell School.
Sponsorships
$10,000- 4 tix for you, 4 tix for teachers & contribution to underwrite moving costs
$5,000- 2 tix for you, 2 tix for teachers & contribution to music therapy instruments
$2,000- 2 tix & contribution of a classroom computer
Tickets $500
We're so grateful for your support!